Analysing Gender Effect on the Speech Act of Suggestion: A Pilot Study
Abstract
This is a pilot study on analyzing the effect of gender on the speech act of suggestion. It introduces preliminary analyses of whether gender affects the use of suggestion strategies produced and recognized by Iraqi EFL learners. The strategies are dealt with from three perspectives: structural, directness, and politeness. The purpose of this small-scale study is twofold, (1) to explore if there is a relationship between gender and suggestions and (2) to check the validity and reliability and thus the workability of the instruments in question to a large-scale study. To this end, the study sampled voluntarily, on an equal base, 10 male and 10 female fourth-year undergraduates using a name-in-box method. The study used two quantitative-based instruments to elicit suggestions: Written Discourse Completion Task (WDCT) and Multiple-choice Discourse Completion Task (MDCT). Each of which consisted of 12 situations approximating real-like interactions. The corpus was statistically analyzed via SPSS and yielded that gender affected the use of structural and directness strategies of suggestions, but it had no effect on the politeness strategies. Results along with the feedback of the raters, who were chosen to rate the situations, have both proven that the instruments in question are valid and reliable to work on relevant further studies.
Downloads
Download data is not yet available.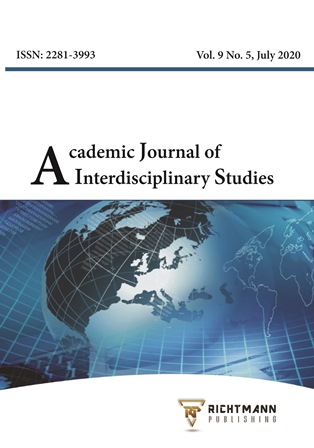 Downloads
How to Cite
Sharqawi, M. A. ., & Anthony, E. M. . (2020). Analysing Gender Effect on the Speech Act of Suggestion: A Pilot Study. Academic Journal of Interdisciplinary Studies, 9(4), 62. https://doi.org/10.36941/ajis-2020-0062
Section
Research Articles
License
This work is licensed under a Creative Commons Attribution-NonCommercial 4.0 International License.