Trading Space Rivalry between Street Vendors and Shop-Based Traders in Bulawayo Metropolitan Province, Zimbabwe: A Conceptual Perspective for Co-Existence
Abstract
There has been a sharp increase in company closures in the Bulawayo Metropolitan Province, Zimbabwe, leaving people with no option but to turn to street vending to earn a living. The ever swelling number of street vendors on shop pavements and roadsides are subjecting formal shop owners to unfair competition as street vendors do not pay rentals and utility bills. That has caused rivalry for trading space between formal shop owners and street vendors. As a conceptual perspective, this study employed a non-empirical approach to evolve alternative ways of possible co-existence between street vendors and formal shop owners. The study concluded that street vending is a reality that cannot be ignored and, thus, recommended that co-existence of formal shop owners and street vendors should be harmonised so as to mitigate against the rivalry of trading space.
Downloads
Download data is not yet available.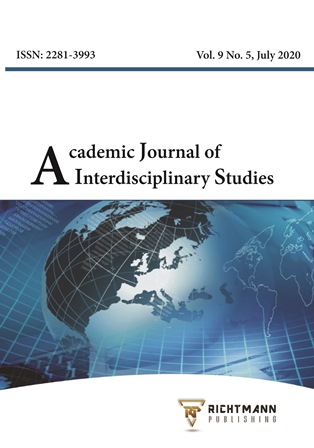 Downloads
How to Cite
Nani, G. V. . (2020). Trading Space Rivalry between Street Vendors and Shop-Based Traders in Bulawayo Metropolitan Province, Zimbabwe: A Conceptual Perspective for Co-Existence. Academic Journal of Interdisciplinary Studies, 9(4), 168. https://doi.org/10.36941/ajis-2020-0071
Section
Research Articles
License
This work is licensed under a Creative Commons Attribution-NonCommercial 4.0 International License.