Sustainable Activities of Universities: Experience from the Open Access Articles in the Economic Subject Area
Abstract
Following to the global trends, the future role of sustainable universities will expand with the new focuses as, for example, entrepreneurial activities and Open Science. Entrepreneurial activities of universities provide possibilities to contribute to sustainability and Open Science is the tool for fast and simultaneous spread and exchange of the newest knowledge and good practices. This research focuses on three questions – how widespread economically oriented sustainable activities of universities are, which activities universities prefer as sustainable and economically oriented, and how often universities share such knowledge through Open Access articles. For the purpose, the author applies the monographic method, the logical analysis method, and the scientific induction method for the study of the selected Open Access articles about sustainable activities of universities in the economic subject area. Research findings indicate that the idea about sustainable and economically oriented activities of universities is widespread around the world and there are case studies from Europe, North America, Asia, and Africa. The analysis demonstrates differentiated accents in sustainable economically oriented activities of universities – globally accepted sustainability goals in economic sphere, entrepreneurial ecosystems, topicality of sustainability content in education for participants of labour market, new teaching approaches, transdisciplinary research, and university as sustainable and competitive participant at the market. Although, it is noteworthy to highlight that the exchange of knowledge and practice through Open Access articles in the relevant subject area is relatively modest and requires more attention from universities.
Downloads
Download data is not yet available.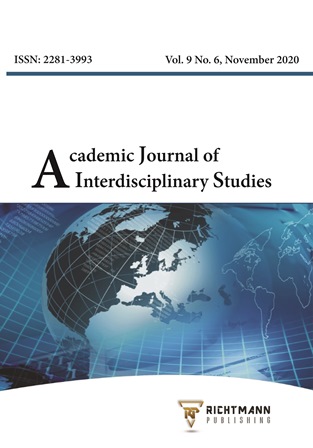 Downloads
How to Cite
Šipilova, V. . (2020). Sustainable Activities of Universities: Experience from the Open Access Articles in the Economic Subject Area. Academic Journal of Interdisciplinary Studies, 9(6), 1. https://doi.org/10.36941/ajis-2020-0106
Section
Research Articles
License
This work is licensed under a Creative Commons Attribution-NonCommercial 4.0 International License.