Partnership in Communities of Practice Towards Teachers' Professional Development
Abstract
This study examined how partnership with international agencies, non-governmental organisations and experts from higher institutions of learning assist teachers' in communities of learning towards their professional development. Mixed methods and concurrent triangulation research designs were adopted for this study. Seventy-nine respondents which comprises of principals, teachers, head of departments, cluster leaders, subject advisers and education district officials were purposively selected. Semi-structured questionnaire which has both open- and closed- ended questions as well as semi-structured interview which has both structured and unstructured interviews were the research instruments used to elicit information from the respondents. Quantitative data were analysed descriptively while quantitative data were analysed thematically from emerging themes. Findings revealed that greater percentage of high schools that participated in the study do not engage in partnership with international agencies, non-governmental organizations and experts from higher institutions in their communities of practice. However, few schools indicated that they enjoyed partnership from these organizations which had helped their teachers towards their professional development. Based on these findings, this study recommends that high school should try to engage in partnership programs especially with universities that are near to their school location to organise trainings, workshops and seminars for their teachers to serve as support measures for their professional development.
Downloads
Download data is not yet available.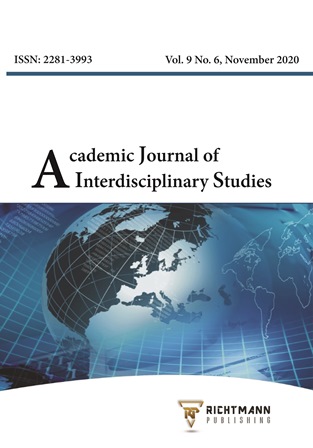 Downloads
How to Cite
Akinyemi, A. F. ., & Nkonki, V. . (2020). Partnership in Communities of Practice Towards Teachers' Professional Development. Academic Journal of Interdisciplinary Studies, 9(6), 34. https://doi.org/10.36941/ajis-2020-0109
Section
Research Articles
License
This work is licensed under a Creative Commons Attribution-NonCommercial 4.0 International License.