Discourse on Social Media Use and Reading Culture of Nigerian Youths
Abstract
There is a growing public concern over the perceived decline in the reading culture of youths in Nigeria. A wider section of analysts strongly insinuate that the increasing use of social media and other new media technologies is the most significant cause of this social ill; hence, emphasis has been placed on how to control the use of online platforms principally for social interaction in Nigeria. This study examines the nature of relationship between social media use and the reading culture of Nigerian youths. Using a survey of 1,000 youths selected from Nigeria's South-south geopolitical zone through a multistage sampling technique, the study found that 94.3% of the respondents use the social media and there is a generally poor culture of reading among young Nigerians. Contrary to popular opinion however, the study found a weak and insignificant relationship between social media use and reading culture (rho = 0.241, p> 0.05). Nevertheless, reading culture tended to be positively and significantly associated with certain demographic variables such as sex (.787**), education (.731**) and employment status (.654**). The study recommends the urgent reinvigoration of societal campaigns aimed at improving the reading culture of youths through the provision of a favourable socio-economic environment that encourages people to read.
Downloads
Download data is not yet available.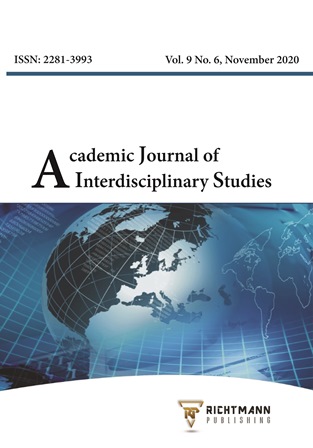 Downloads
Section
Research Articles
License
This work is licensed under a Creative Commons Attribution-NonCommercial 4.0 International License.