Implementation of Intellectual Property Right to Strengthen Small and Medium-Sized Enterprise Business Capacity in Global Competition
Abstract
This study aims to analyze the role of MSMEs in the Indonesian economy and the implementation of Intellectual Property Rights (IPR) in protecting Micro, Small and Medium Enterprises (MSMEs). Qualitative analysis is done by interpreting the data collected from library studies with the aim of solving research problems. The result showed that the protection of IPR in MSMEs can increase its business capacity and be able to compete in global competition, because goods and services have exclusive rights and economic rights. With the protection of IPR, stakeholders will strengthen MSMEs and participate in developing the MSME capacity. The banks can provide credit loans with collateral for IPR assets owned by MSMEs.
Downloads
Download data is not yet available.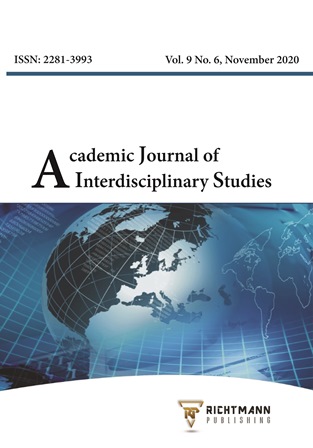 Downloads
How to Cite
Suparji. (2020). Implementation of Intellectual Property Right to Strengthen Small and Medium-Sized Enterprise Business Capacity in Global Competition. Academic Journal of Interdisciplinary Studies, 9(6), 139. https://doi.org/10.36941/ajis-2020-0118
Section
Research Articles
License
This work is licensed under a Creative Commons Attribution-NonCommercial 4.0 International License.