Influencing Factors of Audit Report Lag: Evidence from Indonesia
Abstract
This study intends to reveal the influence of firm size, profitability, solvability, and size of the public accounting firm on audit report lag (ARL). The object of this research is mining firms listed on the Indonesia Stock Exchange (IDX) for the 2015-2018 period. Samples were chosen by purposive sampling method, uses secondary data with 96 samples, and applies multiple linear regression for data analysis. The finding of this research indicates that the solvability and size of public accounting firms influence the ARL. However, firms' size and profitability don't influence the ARL. The implication of the finding is issuers should pay attention to factors that affect ARL so that issuers are not subject to sanctions due to delays in the submission of audit reports from Financial Services Authority (OJK).
Downloads
Download data is not yet available.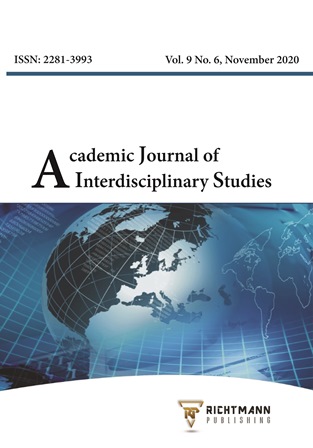 Downloads
How to Cite
Machmuddah, Z. ., Iriani, A. F. ., & Utomo, S. D. . (2020). Influencing Factors of Audit Report Lag: Evidence from Indonesia. Academic Journal of Interdisciplinary Studies, 9(6), 148. https://doi.org/10.36941/ajis-2020-0119
Section
Research Articles
License
This work is licensed under a Creative Commons Attribution-NonCommercial 4.0 International License.