Legal Framework on Prevention of Extremism in Malaysia
Abstract
The world is now facing phenomenon of violent extremism that threatens universal safety and security. The United Nations (UN) is against violent extremism and urges Member States to prevent violent extremism in their respective countries. In this context, Malaysia as one of the Member States under the UN is also required to take an initiative towards preventing violent extremism in the country. The pertinent question is, what is meant by violent extremism? Does violent extremism only focus on Islam? These questions need to be answered first before the government begins its initiative in preventing violent extremism in the country. Without a clear interpretation of the law, extremism cannot be effectively prevented and miscarriage of justice may occur. Therefore, this article intends to address the available legal framework on prevention of extremism in Malaysia. Before venturing into the Malaysia's legal framework on prevention of extremism, this article will give an overview of the international framework on prevention of extremism. In achieving the objective of this article, the authors used qualitative approach with content analysis method. The article found that Malaysia has many legislations which act as preventive laws, but none of legislations define extremism.
Downloads
Download data is not yet available.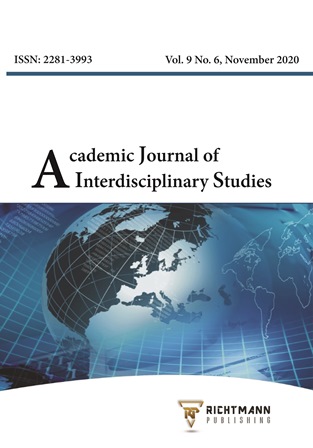 Downloads
How to Cite
Rajamanickam, R. ., Zainudin, T. N. A. T. ., Thinakaran, B. ., & Na'aim, M. S. M. . (2020). Legal Framework on Prevention of Extremism in Malaysia. Academic Journal of Interdisciplinary Studies, 9(6), 167. https://doi.org/10.36941/ajis-2020-0121
Section
Research Articles
License
This work is licensed under a Creative Commons Attribution-NonCommercial 4.0 International License.