Awareness about Autism Spectrum Disorder (ASD) among Parents of Typically Developing Children
Abstract
Autism spectrum disorder (ASD) is a neurodevelopmental disorder common among children. Special attention is frequently given to the early detection of ASD for early treatment implementation, which improves these children's outcomes. Enhanced public awareness is necessary to prevent delays in the provision of such services by aiding the early identification of cases. There is a lack of studies that determine ASD awareness among parents of typically developing children (TDC). Therefore, the aim of this study was to comprehend the extent of ASD awareness and knowledge among Saudi parents of TDC. A cross-sectional descriptive survey using a questionnaire was distributed to survey 232 Saudi parents' (98 female, 134 male) ASD awareness and knowledge. Overall, this study's results showed that ASD awareness among Saudi parents is good, as the study participants were knowledgeable about its aetiology, signs and symptoms. However, there are still misconceptions and lacking of knowledge that need to be addressed. Interestingly, the fathers were found to be more knowledgeable about general ASD information and aetiology than the mothers. The findings showed that around 49.1% of Saudi parents do not know if vaccinations cause ASD, which indicates lacking awareness in this regard. Despite the efforts of different sectors to raise ASD awareness in the KSA, more work needs to be done to address misconceptions among parents. This is necessary to aiding the early detection and identification of ASD, which will expedite services' provision for better outcomes for children with ASD.
Downloads
Download data is not yet available.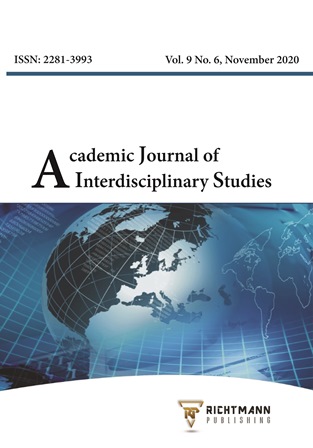 Downloads
How to Cite
Hemdi, A. . (2020). Awareness about Autism Spectrum Disorder (ASD) among Parents of Typically Developing Children . Academic Journal of Interdisciplinary Studies, 9(6), 214. https://doi.org/10.36941/ajis-2020-0126
Section
Research Articles
License
This work is licensed under a Creative Commons Attribution-NonCommercial 4.0 International License.