"These Girls, We Should Not Allow Them Do PhD": Perceived Realities and Reactions of Some Never-married "Akada" Ladies
Abstract
Crossing the culturally perceived appropriate marriage age, especially for single ladies is deviant in some societies, so also is advanced academic ("Akada") pursuit for women. The experience of falling within both categories might be confounding, yet, have not received much research attention. This study explored how, this social 'comorbidity' informs social relations of this category. The study adopted phenomenological approach. Qualitative semi-structured interviews were held with 20 never-married ladies who were either undergoing or have obtained their Ph.D. The involuntarily never-married "akada" ladies reported the popular opinion that too much academic degree keeps men on the run as a major concern. They also shared basic coping strategies and perceived benefit of their dual status. While some never-married "akada" women fail to notice this socially conceived ills in other to advance, the ill-opinions was reported to debar many never-married ladies from taking conscious effort towards getting additional degree for improvement. Finally, the study reveals that the popular negative opinion about the "Akada" ladies somewhat further reinforces their singlehood, and better explains their protracted singlehood than the rhetoric of never-married "akada" ladies being too busy. Hence, the need for a re-orientation.
Downloads
Download data is not yet available.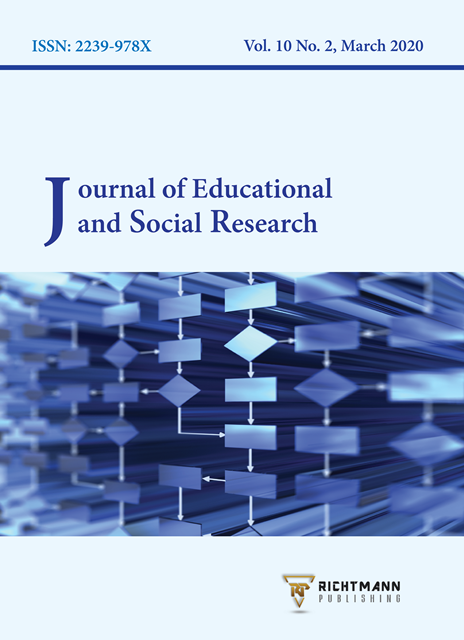 Downloads
How to Cite
Onayemi, O. M. (2020). "These Girls, We Should Not Allow Them Do PhD": Perceived Realities and Reactions of Some Never-married "Akada" Ladies. Journal of Educational and Social Research, 10(2), 74. https://doi.org/10.36941/jesr-2020-0027
License
This work is licensed under a Creative Commons Attribution-NonCommercial 4.0 International License.