Lifelong Learning, Training and Development Employee's Perspective
Abstract
In this paper authors are aiming to explore the level of perception on the topic of trainings from employees' perspective, as well as learning and development of employees after they reached the labor market and their impact in human capital. To stay competitive and survive in job market it is suggested to acquire higher and broader skills and competencies. To achieve this, it is necessary to use training and development as a function of Human Resources Management. Therefore, the main purpose of this paper is to identify the impact of training and development and the concept of lifelong learning. For this research 450 questionnaires were used with the public and private institutions regarding the level of trainings they have participated. The importance of trainings increases with technological changes and information technology, globalization and a lot of other factors have their impact in importance of continuing adult education and lifelong learning. In this paper will be explored also what training practices represent as a key component in human resource management. Where from our findings we can say that most of the trainings in Kosovo are on job trainings, with highest level of participants in the age from 21- 35, this age group uses trainings for learning, age group of 36 -50 years use trainings mostly for sharing information's, while age group 51-65 years, use mostly trainings for learning and sharing information, they also have the highest level of using trainings for development. Most of the employees find trainings as compulsory for achieving better skills, compulsory trainings are positively correlated with on job training Pearson Correlation 0.83 which is significant .000 at the 0.01 level (2-tailed) from the descriptive data we can find that depending on the age group and education level Information technology trainings have different results. Employees with higher education have less interest in Information Technology trainings compared to employees with lower levels of education. So, in general, this research aims to give a clear description of employees' perspective regarding trainings as on job trainings, IT trainings, and their transfer of trainings to the job market some of employees use it for learning, some employees for sharing information and some for further professional development.
Downloads
Download data is not yet available.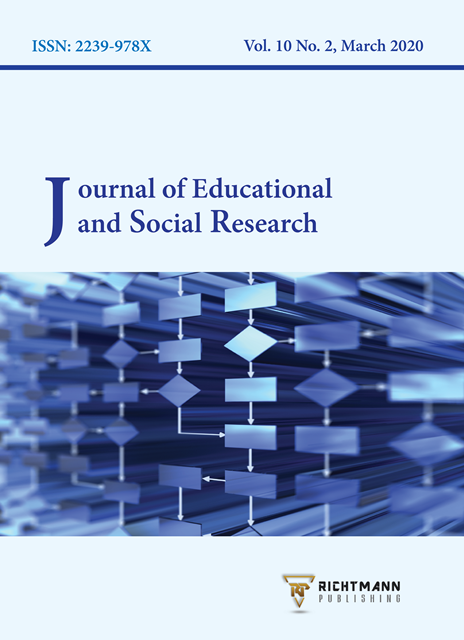 Downloads
How to Cite
Beqiri, T., & Mazreku, I. (2020). Lifelong Learning, Training and Development Employee's Perspective. Journal of Educational and Social Research, 10(2), 94. https://doi.org/10.36941/jesr-2020-0029
License
This work is licensed under a Creative Commons Attribution-NonCommercial 4.0 International License.