Undergraduate Students' Achievement in GST 101 Using Corrected Scores and Uncorrected Scores
Abstract
Students' dependence on guessing so as to pass their examinations prompted this study on Undergraduate Students' Achievement in GST 101 using Corrected Scores and Uncorrected Scores. The study involved the entire students of the first year undergraduate students of the Department of Guidance and Counselling, Delta State University, Abraka, Nigeria. The study adopted a descriptive survey design. Four research questions and three null hypotheses guided the study. Scores obtained by the subjects in the 2018/2019 GST 101 examination were used in the study. Two sets of scores namely, uncorrected scores and corrected scores were analysed using independent samples t-test. The result showed that students' mean achievement in GST 101 differed significantly with respect to uncorrected and corrected scores. Students had a higher mean score in the uncorrected scores. Relating gender separately to corrected and uncorrected scores, the result produced no significant difference. It was concluded that the use of correction formula drastically reduced students' original scores in GST 101. It is hereby recommended that correction formula be introduced in public examination to forestall guessing in examinations.
Downloads
Download data is not yet available.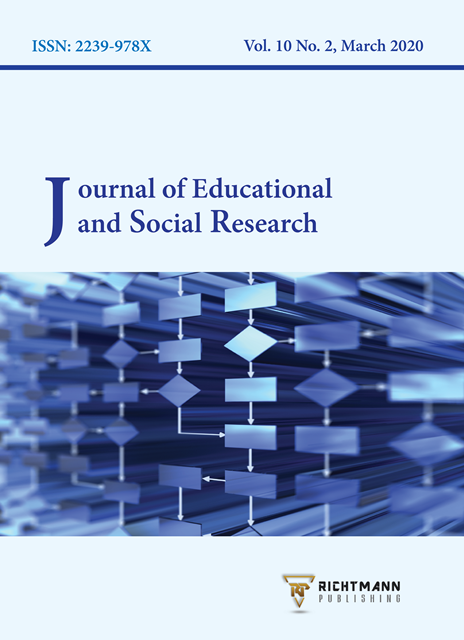 Downloads
How to Cite
Ossai, P. A. U., & Enwefa, C. (2020). Undergraduate Students' Achievement in GST 101 Using Corrected Scores and Uncorrected Scores. Journal of Educational and Social Research, 10(2), 126. https://doi.org/10.36941/jesr-2020-0032
License
This work is licensed under a Creative Commons Attribution-NonCommercial 4.0 International License.