The Impact of Economic Policy in Increasing the Value of Human Capital Stock in Albania
Anastas Angjeli

Mediterranean University of Albania, Albania

Niko Pano

Mediterranean University of Albania, Albania
Keywords:
Value of capital stock, employment reforms, opening of health market, development multiplicator, Happiness economics
Abstract
This paper raises the question: "How much the economic policy of the government affects the growth of the value of human capital stock in Albania". It does a survey of four key elements of the government's economic policy in recent years, namely: the employment policies, the education policies, health care policies, and state insurance policies. The analysis of the expenditures and investments made in these areas enables to reveal the direct and indirect relationship of these elements to the indicator 'value of the human capital'. In the methodological aspect, the research is based on the classic forms of assessing how the social and health policy does impact the value of the human capital stock. The study distinguishes the relevant benefiting age groups, focusing particularly on the ages of 7-24 for the impact of education; ages 65-85 for social and health insurance policies and ages 45-55 for employment stimulation policies. This choice comes from the fact that the budgets related to these policies have been drafted taking in consideration the above-mentioned social groups. Consequently, efforts have been made to approximate the Albanian statistical calculations according to the J-F protocol algorithm, with the dynamics of these policies in the last 6 years.
Downloads
Download data is not yet available.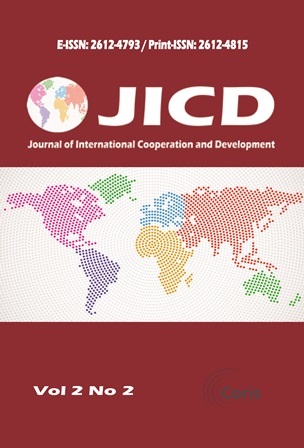 How to Cite
Angjeli, A., & Pano, N. (2019). The Impact of Economic Policy in Increasing the Value of Human Capital Stock in Albania. Journal of International Cooperation and Development, 2(2), 7. https://doi.org/10.36941/jicd-2019-0009