The Sustainable Management of Cultural Heritage Sites: Tourism and the Politics of Archaeology at Petra
Abstract
Jordan is a country rich with history, both modern and ancient, and its ancient past is best reflected by the thousands of archaeological sites peppered within its borders. Tourists travel from all over the world to visit Jordan and see its antiquities first-hand, contributing significantly to the ever-important Jordanian tourism industry. The interaction between tourism and archaeology is such that the two subjects share a department at the University of Jordan and a ministry in the Jordanian government. This study explores the political relationship between tourism and archaeology through the lens of Jordan's largest tourist attraction, the ancient city of Petra. In particular, the study asks how archaeologists and tourism experts evaluate the management plans of Petra, whether these two groups find themselves in conflict or not, and whether the relationship between tourism and archaeology has squandered the many attempts at implementing a management plan at the Petra site. This study used both qualitative data in the form of interviews with academics, businesspeople, and government officials, and quantitative data in the form of a survey of faculty at the University of Jordan.  The result revealed that respondents are split between those who think tourism and archaeology are destined to clash, and those who think that archaeology should adapt to the needs of tourism.
Downloads
Download data is not yet available.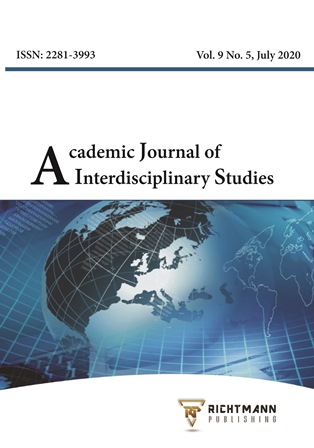 Downloads
How to Cite
Saltman, M. ., & Abuamoud, I. . (2020). The Sustainable Management of Cultural Heritage Sites: Tourism and the Politics of Archaeology at Petra. Academic Journal of Interdisciplinary Studies, 9(4), 46. https://doi.org/10.36941/ajis-2020-0060
Section
Research Articles
License
This work is licensed under a Creative Commons Attribution-NonCommercial 4.0 International License.