Some Issues on the Funding of the Scientific Publication in Open Access
Abstract
The academic/scientific publication in Open Access is already a current practice with several advantages, and the trend is that it will continue to be adopted worldwide by academics and researchers to disseminate the results of their work among the scientific community and the public at large. At a time when Open Access is not only unavoidable but tends to become generalised as a form of scientific publication, this paper seeks to put forth, discuss and analyse some emerging issues, which are directly related to the financing of the publication of scientific research in Open Access, and which are directly linked to the consequences for academic freedom and the impact of the dissemination of the scientific publication, as current questions that shape the scientific publication that we will have and wish. The results of this analysis allow concluding that, for this new way of publishing science to grow in a sustained way, it is necessary to ensure, among other aspects, the existence of independent scientific advisory boards; freedom of publication within certain boundaries; a sustainability strategy to plan for the operation of the platform; transparency in public scrutiny; and respect for the law.
Downloads
Download data is not yet available.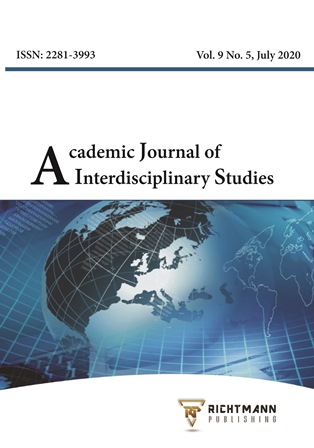 Downloads
How to Cite
José Sá, M. J. S., & Serpa, S. . (2020). Some Issues on the Funding of the Scientific Publication in Open Access. Academic Journal of Interdisciplinary Studies, 9(4), 77. https://doi.org/10.36941/ajis-2020-0063
Section
Research Articles
License
This work is licensed under a Creative Commons Attribution-NonCommercial 4.0 International License.