Vertical Collectivism and Public Sector Corruption in South Asia: Fuzzy-set Qualitative Comparative Analysis
Abstract
Using fuzzy-set qualitative comparative analysis (fsQCA), this article intended to discover the combinations(s) of the vertical-collectivism dimensions inducing the high level of public sector corruption in South Asian countries. The analysis showed that the three combinations are instrumental in the high extent of public sector corruption in South Asian region: (a) the relatively low magnitude of power distance OR (b) the relatively low magnitude of masculinity AND the relatively high magnitude of uncertainty avoidance OR (c) the relatively low magnitude of individualism AND the relatively high magnitude of uncertainty avoidance. The startling result is that the relatively low level of power distance was revealed as one of the core causal conditions affecting the high level of public sector corruption in South Asian region. On this notable result, this article argued that it resulted from the region's circumstances where the necessary resources and means to provide the less powerful members with an opportunity for upward social mobility is hardly achieved. In light of the finding, this article suggested that policy makers in South Asian countries should prioritize the improvement in regional situation which gives no other options to people, but corruption
Downloads
Download data is not yet available.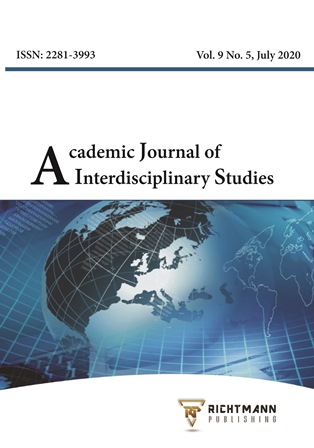 Downloads
How to Cite
Han, J. . (2020). Vertical Collectivism and Public Sector Corruption in South Asia: Fuzzy-set Qualitative Comparative Analysis. Academic Journal of Interdisciplinary Studies, 9(4), 194. https://doi.org/10.36941/ajis-2020-0074
Section
Research Articles
License
This work is licensed under a Creative Commons Attribution-NonCommercial 4.0 International License.