Covid-19 and the Tourism Industry: Critical Overview, Lessons and Policy Options
Abstract
Coronavirus pandemic has enormous impacts on the entire socio-economic structure of countries worldwide. It accounts for the epileptic service delivery of many enterprises globally. The pandemic has massive consequences that have to reshape the present and future landscape of the tourism industry. Thus, this paper critically examines the impact of nCOV on the aviation, cruise-shipping, and hospitality components of the tourism industry. It investigates why the tourism industry is the first and the most hit sector by Covid-19. In light of these, the paper provides an in-depth discussion on how Covid-19 affects jobs, man-hours, revenue, income, and livelihood of workers, as well as owners of the tourism industry. Discussions were also channelled on how the impacts of the pandemic on the tourism industry affect global GDP and foreign exchange earnings of countries whose economy relays significantly on tourism. The study concluded that with the prolonged lockdown, the tourism industry would continue to experience a large slide down. The paper posits that urgent policy remediation is necessary to revamp the sector and rescue it from imminent collapse and extinct.
Downloads
Download data is not yet available.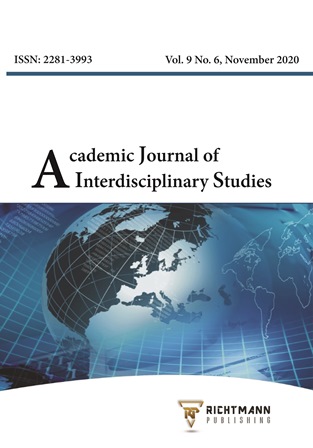 Downloads
Section
Research Articles
License
This work is licensed under a Creative Commons Attribution-NonCommercial 4.0 International License.