Strategic Management in the Hotel Industry: Proposed Strategic Practices to Recover from COVID- 19 Global Crisis
Abstract
Hotel companies operate in a highly competitive environment, targeting much clientele from the international market with many specialties. The management in these too demanding conditions is called upon to apply modern strategic management practices by analyzing global developments and supporting the decision-making process by limiting the uncertainty created by the external environment. In this context, it is imperative to analyze the financial and administrative impact of COVID- 19, which strongly threatens tourist traffic and largely overturning current budget estimations. Strategic management can make a decisive contribution to addressing this threat by adopting the established business strategy. This article is based on similar past crises, as they were faced with strategic tools. This work aims to discuss and present the most appropriate recovery management strategies, which can help the hotel industry respond to this unprecedented crisis.
Downloads
Download data is not yet available.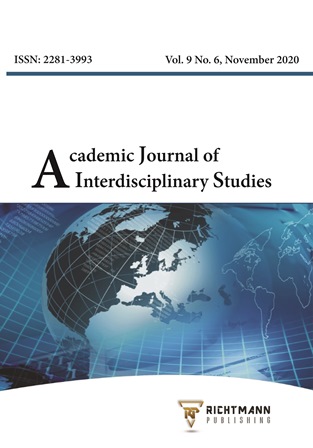 Downloads
How to Cite
Dimitrios, B. ., Christos, P. ., Ioannis, R. ., & Vasiliadis, L. . (2020). Strategic Management in the Hotel Industry: Proposed Strategic Practices to Recover from COVID- 19 Global Crisis. Academic Journal of Interdisciplinary Studies, 9(6), 130. https://doi.org/10.36941/ajis-2020-0117
Section
Research Articles
License
This work is licensed under a Creative Commons Attribution-NonCommercial 4.0 International License.