The Impact of Using Code Alternation in Teaching Life Science to English First Additional Language learners in South African Schools
Abstract
The study aimed at investigating the extent to which English is used as a medium of teaching and learning Life Sciences in a South African rural high school. As the government has given recognition to the country's multilingual, multi-ethnic and multicultural composition, School Governing Bodies are mandated to choose any of the eleven official languages as a medium of instruction (RSA, Act 108 of 1996), but the power of deciding which language to use as a medium of instruction has been taken by teachers to shield their own shortcomings. To be able to explore and understand the prevailing situation, the researchers employed a qualitative design which translated into researchers observing classes, evaluating learners' written texts and interviewing the teachers as methods of collecting data. The findings are that: first, learners' and teachers' proficiency levels in English are very low, as such, the English language is not a pivot of learning and teaching in the South African education system. This emanates from the fact that although in theory the majority of the South African schools have adopted English as a medium of instruction, in practice, this is far from the truth as teachers employ code alternation in the form of code switching, code mixing and sentence translation as viable means of scaffolding the learning of content subjects.
Downloads
Download data is not yet available.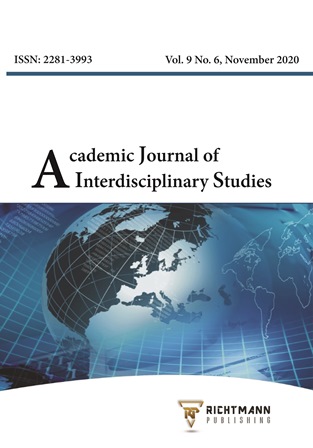 Downloads
Section
Research Articles
License
This work is licensed under a Creative Commons Attribution-NonCommercial 4.0 International License.
How to Cite
The Impact of Using Code Alternation in Teaching Life Science to English First Additional Language learners in South African Schools. (2020).
Academic Journal of Interdisciplinary Studies
,
9
(6), 175.
https://doi.org/10.36941/ajis-2020-0122