Determining Strategy to Improve Human Resources Performance by Identifying Tourism Condition SMEs
Abstract
This study aims to identify the internal and external conditions of the small and medium entreprises tourism sector in cities in East Java. Also, this study aims to determine the most appropriate strategy to improve the performance of small and medium entreprises human resources in the tourism sector. Respondents used as research samples of 100 respondents divided from 20 small and medium entreprises taken in each city. Furthermore, in each small and medium entreprises, five employees were selected as respondents. The data were analyzed using the strengths, weaknesses, opportunities, and threats method. The results of the study showed that the tourism small and medium entreprises in the City of Blitar, Malang, Batu, and Kediri were in healthy condition and had great opportunities to grow and develop. Besides, the tourism sector small and medium entreprises in Pasuruan City is in a healthy condition but faces enormous threats. Eventually, the originality of this research focuses on the tourism sector in East Java, Indonesia, which has not been much study before.
Downloads
Download data is not yet available.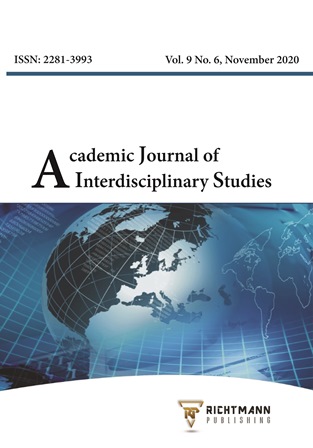 Downloads
Section
Research Articles
License
This work is licensed under a Creative Commons Attribution-NonCommercial 4.0 International License.
How to Cite
Determining Strategy to Improve Human Resources Performance by Identifying Tourism Condition SMEs. (2020).
Academic Journal of Interdisciplinary Studies
,
9
(6), 228.
https://doi.org/10.36941/ajis-2020-0127