The Role of Instructional Resources amongst Social Studies Teachers in Nigeria: The Quest for Effectiveness in Classroom Pedagogy
Abstract
This paper aims at discussing the role, awareness and use of instructional materials/resources as a prerequisite for attaining effective social studies education in Nigeria. In doing this a conceptual clarification of the concept of social studies education as given by experts in the field was taken. The origin of social studies in Nigeria was analyzed. The objectives of social studies education at the post-primary education level and its characteristics were discussed. The concept of Social Studies instructional materials and resources were elaborated. A critical look was taken at instructional materials and its types as well as their relevance to Social Studies education. A look was also taken at constrains of utilization of instructional materials and resources. Criteria for selecting materials and resources for Social Studies classroom as well as sources of social studies resources instructional materials were touched. Instructional materials for effectiveness in classroom pedagogy were carefully discussed. Recommendations were not left out.
Downloads
Download data is not yet available.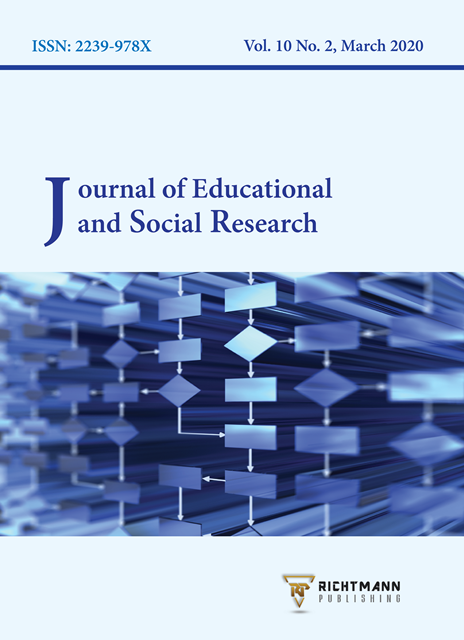 Downloads
How to Cite
Edinyang, S. D., Ejoh, A. O., & Adams, A. P. (2020). The Role of Instructional Resources amongst Social Studies Teachers in Nigeria: The Quest for Effectiveness in Classroom Pedagogy . Journal of Educational and Social Research, 10(2), 164. https://doi.org/10.36941/jesr-2020-0036
License
This work is licensed under a Creative Commons Attribution-NonCommercial 4.0 International License.