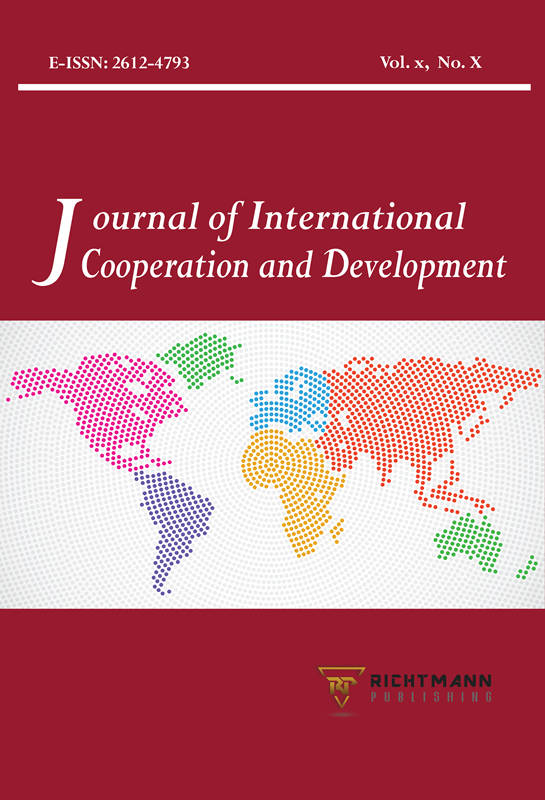 Focus and Scope
The Journal of International Cooperation and Development is focused on the principal sectors of the cooperation and sustainable development. We invite articles that are interdisciplinary or focused on particular disciplines (e.g. economics, politics, geography, sociology, helth, international relations, law etc), with an expectation that all work is accessible to readers across the social sciences. All research articles in this journal undergo rigorous peer review, based on initial editor screening and anonymous peer review. The Journal does not represent any particular school, analytical technique or methodological approach, but aims to publish high quality contributions to ideas, frameworks, policy and practice, including in transitional countries and underdeveloped areas of the world.
Readership
Policy makers · international organizations · academics, researchers and professionals with an interest in the international cooperation and development processes.
Keywords
international development, international cooperation, economics, rural migration, Development studies, development studies association, sustainable development, sociology, anthropology, human development, social sciences, non governmental organisations, NGOs, Tourism and urbanism, Environment, Management of natural resources, Innovative technologies and sustainability, Employment, Social and Human Development, Gender, Sustainable consumption and production, Cities and housing, Oceans, seas and marine resources, Disaster reduction, Biodiversity, Equity, Refugees and migrants, Human rights and governance, Justice and Institutions, Political development and democratic transition, Food security and sustainable agriculture, Economic growth, Infrastructure, Media and technology, Social models and cultures of cooperation, Business and Management, Water and sanitation, Energy, Environment, Health and education, Climate change.