Transitivity System as a Tool for Producing (In)accurate Mental Images through Translation
Abstract
The ultimate objective of this study is to show some of the contributions of Halliday's transitivity model to the actual act of translating between two languages that are culturally distant, such as Arabic and English. To this end, I have analysed the translation of a short story, and then compared it with its source text, based on Halliday's (1994) transitivity model. Halliday's transitivity model has been adopted in the current study as it offers effective toolkits to analyse and describe the original text. It produces a repertoire of features of the original text, which can be compared to the corresponding profiles of the target text with the aim of identifying a) the similarities and differences between the source text and the target text and b) whether the translators have produced an accurate mental image or not. Added to this, this study intends to determine whether this model can be used as a theoretical framework for analysing certain socio-cultural experiences encoded linguistically in a text, regardless of the language itself. It has been shown from the discussion of the data that this model does not confine itself to English only, but can be applied to other languages such as Arabic. Further, the processes along with their participants and circumstances utilized by the writer in the current study lend themselves easily to equivalent processes in the target language. Again, it has been shown that in order to produce an accurate mental image, it is not enough to pay extra attention to the process itself along with its participants and circumstances, but adequate consideration should also be given to the interaction between the participants of the process and the flow of energy, force dynamics, scope of attention, time lapse and metaphorization.
Downloads
Download data is not yet available.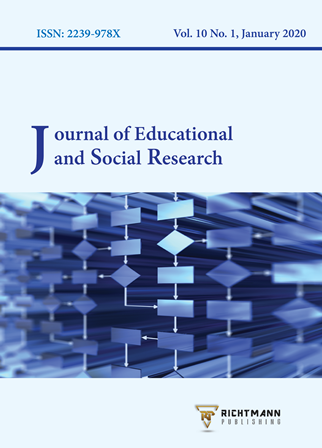 Downloads
How to Cite
Almanna, A. (2020). Transitivity System as a Tool for Producing (In)accurate Mental Images through Translation. Journal of Educational and Social Research, 10(1), 23. https://doi.org/10.36941/jesr-2020-0003
License
This work is licensed under a Creative Commons Attribution-NonCommercial 4.0 International License.