The Use of Web 2.0 Tools in the Foreign Language Classroom
Abstract
The present study aims to investigate the role that Web 2.0 tools can play in the enhancement of productive and receptive language skills of students of Arabic as a foreign language. The study is part of an ongoing project on the integration of Web 2.0 tools in teaching Arabic as a foreign language and the attitudes of the learners towards them. The design of the study is pre-post, experimental-control group. The sample consisted of (30) students: an experimental group (n=15) and a control group (n=15), doing their BA in Arabic and Islamic Studies at the International Peace College South Africa (IPSA). The experiment took place in the Language Skills module for 12 weeks.  A technology-enhanced programme that utilises a myriad of Web 2.0 tools was used in teaching the experimental group. The control group students, however, were taught using a traditional teaching methodology in a brick-and-mortar classroom and they did not receive any technology-enhanced instruction. The study concluded that the use of Web 2.0 tools has contributed to the enhancement of the language skills and vocabulary of the students.  The findings indicated that there was a significant statistical difference between the scores of the two groups in the language skills and vocabulary post-test in favour of the experimental group.
Downloads
Download data is not yet available.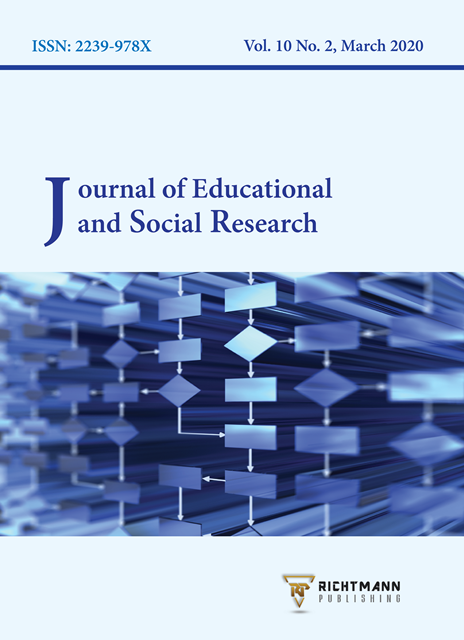 Downloads
How to Cite
Mohammed, T. A. S., Assam, B. N., & Saidi, M. (2020). The Use of Web 2.0 Tools in the Foreign Language Classroom. Journal of Educational and Social Research, 10(2), 177. https://doi.org/10.36941/jesr-2020-0037
License
This work is licensed under a Creative Commons Attribution-NonCommercial 4.0 International License.