Academic Outcomes of High School Students in Northern Ghana: The Mediator Role of Locus of Control
Abstract
The purpose of this quantitative study was to investigate the relationship between academic outcomes and locus control beliefs among high school students in the Northern Region of Ghana.  Using survey methods and multivariate analyses, the results found relatively higher scores in external locus of control beliefs than internal locus of control beliefs among the study participants. External locus of control was inversely related to test scores, and no relationship was found between internal locus of control beliefs and test scores. The results also found significant differences in locus of control beliefs between rural and urban high school students, with urban students reporting higher internal locus of control beliefs than their rural counterparts. Implications for educational policy and practice are discussed.
Downloads
Download data is not yet available.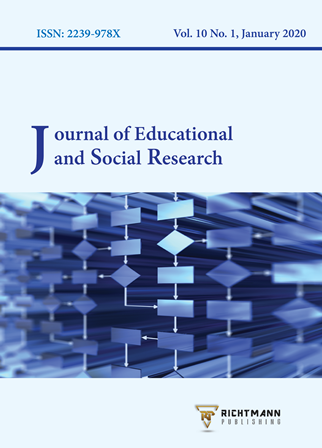 Downloads
How to Cite
Abukari, Z., Mashoud, M. A., & Andani, A. B. (2020). Academic Outcomes of High School Students in Northern Ghana: The Mediator Role of Locus of Control. Journal of Educational and Social Research, 10(1), 117. https://doi.org/10.36941/jesr-2020-0011
License
This work is licensed under a Creative Commons Attribution-NonCommercial 4.0 International License.