MGMP Teacher Organization Empowerment in Improving Students' Problem Solving Ability
Abstract
This study aims to determine the effect of MGMP teacher organization empowerment on the quality of teacher learning, and its impact on improving students' ability to solve problems. The writing is part of a study on the empowerment of MGMP conducted in five cities in Indonesia in mid-2019. The sample of this study was teachers with each MGMP taken 25 of those classified as seniors (more than 10 years) as teachers (125 people in total). Data collection was carried out through questionnaires, focus group discussions (FGD) and interviews. The results showed that the empowerment of MGMP was influenced by the training variables of increasing competency and parents' participation. The empowerment of MGMP itself has a positive influence on the quality of teacher learning, so that it has a positive impact on improving students' ability to solve problems. On that basis the government must encourage the empowerment of teacher organizations on an ongoing basis, not temporary. In addition, the government needs to review the regulations prohibiting schools from raising funds from parents, because it is indeed necessary to encourage the implementation of quality improvement programs in schools, including assisting teachers in participating in MGMP activities and forming professional communities.
Downloads
Download data is not yet available.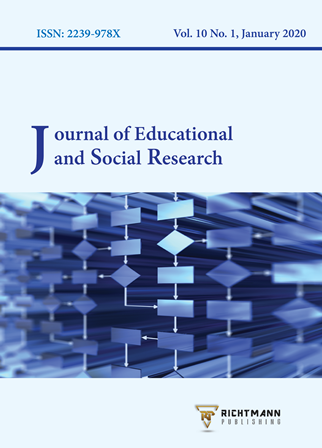 Downloads
How to Cite
Daryanto, Agung, I., & Siswantari. (2020). MGMP Teacher Organization Empowerment in Improving Students' Problem Solving Ability. Journal of Educational and Social Research, 10(1), 152. https://doi.org/10.36941/jesr-2020-0014
License
This work is licensed under a Creative Commons Attribution-NonCommercial 4.0 International License.