On the Threshold: The Story of School Security Guards in Israel
Abstract
The global spread of neoliberalism has brought with it an increase in practices of outsourcing and subcontracting, and, consequently, the flourishing of private security services which rely on them.  In Israel, these trends, combined with the unique security climate, have encouraged the development of a distinct sub-sector of private security in the form of school security. The rise of private security services has generated research interest. Most studies, however, focus on socio-economical aspects rather than on security guards' personal perspectives. This tendency is even more pronounced regarding school security guards and, to date, no studies have been carried out in Israel examining their viewpoint. This study aimed to address this lacuna by bringing in school security guards? voice in order to learn from and about them. The study?s approach was qualitative, and the main tool was semi-structured interviews, accompanied by observations and document analysis. The study's findings reveal that the world of Israeli school security guards is informed by one fundamental quality. This quality is liminality, and it colors their experiences, perceptions, and professional relations. Israeli school security guards are always on the threshold: between belonging and not-belonging to their workplace; between commitment to and alienation from their work; between being needed yet disrespected. The paper suggests that this liminality is connected to the global socio-economical changes, and furthermore, it expresses a central aspect of Israeli society, which swings between two incompatible ethe: the security ethos and the neoliberal ethos.
Received: 18 October 2020 / Accepted: 5 December 2020 / Published: 17 January 2021
Downloads
Download data is not yet available.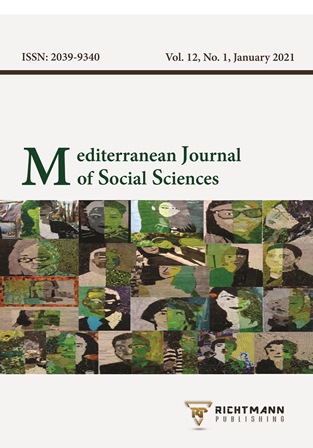 Downloads
How to Cite
Shpeizer, R. (2021). On the Threshold: The Story of School Security Guards in Israel. Mediterranean Journal of Social Sciences, 12(1), 16. https://doi.org/10.36941/mjss-2021-0002
License
This work is licensed under a Creative Commons Attribution-NonCommercial 4.0 International License.
This work is licensed under a Creative Commons Attribution-NonCommercial 4.0 International License.